The Mission:
Manufacturers Caring for Pickens County goal is to reach out to our Pickens County community, to enhance, develop, and
enrich our socioeconomic
values and conditions
to higher levels.
MCPC Board Members represents:
- $500 million in revenue
- 1500 jobs and
- $60 million in payroll
ALL right here in Pickens County!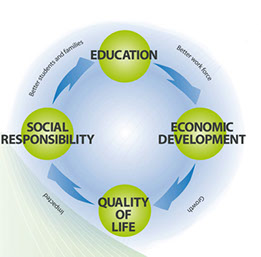 In 2013 a group of business leaders formed Manufacturers Caring for Pickens County (MCPC) and set big goals to improve the economic development climate and attractiveness of Pickens County.
MCPC sponsors an event that gathers guidance counselors from all the Pickens County schools to learn about job outlooks, training programs, economic development benefits and strategy, and what skill sets local manufacturers look for and hire. Manufacturers want and need skilled and educated employees in their work force. They can reach these employees through various efforts in cooperation with the School District of Pickens County and Tri-County Technical College. Better education does not only lead to better employees, but better parents, families and societal quality.
A well-educated work force will result in more companies expanding and moving to Pickens. More companies leads to more jobs, an increased tax base, and more money to be spent on education and social services. There are many other intangible benefits that are driven by economic
development within the county and MCPC is striving to make this happen.
Tom O'Hanlan, CEO of Sealevel Systems, one of the founders sums up the goals of MCPC very nicely in saying, "the group was formed to advocate STEM education, economic development and social benefits, impacting quality of life and growth in Pickens County."
For more information on Manufacturers Caring for Pickens County please contact us at [email protected]
Gettys Middle School takes First Place Middle School Engineering Competition.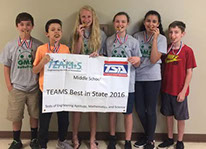 Gettys Middle School sent a group of 7th grade STEM students to the TSA TEAMS Middle School Engineering competition hosted by Clemson University and Tri-County Technical College in February. The competition included a multiple choice test, an essay portion, and a design/build challenge. The GMS team took first place and qualified for the national competition. We want to wish a big congratulations to Gabi Beasley, Sydney Thompson, Trevor Kelley, Aiden Vogel,Michelle Becerra and Garreth Moore for this awesome accomplishment and can't wait to see how they do next year!
Building an Educational Pipeline to Create a
Skilled Workforce
Upstate manufacturers seize opportunity.
In the Upstate, industries are heeding the call to raise awareness for manufacturing careers.
An integral part of the SC Technical College System, Apprenticeship Carolina™ has worked with nearly 200 companies across Upstate South Carolina to register demand driven apprenticeship programs in hundreds of occupations with the US Department of Labor. Although the majority of Upstate SC apprenticeship programs have been registered in the manufacturing sector, other industries
Continued
Manufacturers Caring for Pickens County Board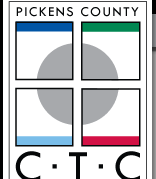 School District of Pickens County
864.397.1000
TriCounty Technical Collage
864.646.1500
PO Box 830, Liberty, SC 29657 • [email protected] • 864.843.4343
Manufacturers Caring for Pickens County is a Certified Nonprofit 501 3 C Corporation