Tom O'Hanlan, CEO of Sealevel Systems, is the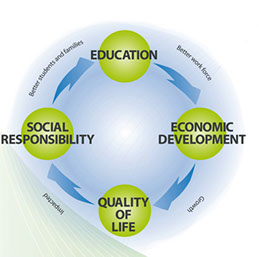 Chairman for Manufacturers Caring for Pickens County (MCPC). This newly formed group of business leaders has big goals to improve the economic development climate and attractiveness of Pickens County.
Recently, MCPC sponsored an event that gathered together guidance counselors from all the Pickens County schools to learn about job outlooks, training programs, economic development benefits and strategy, and what skill sets local manufacturers look for and hire. Manufacturers want and need skilled and educated employees in their work force. They can attain these employees through various efforts in cooperation with the School District of Pickens County and Tri-County Technical College. Better education does not only lead to better employees, but better parents, families and societal quality.
A more attractive work force will result in more companies expanding and moving to Pickens. More companies leads to more jobs, an increased tax base, and more money to be spent on education and social services. There are many other intangible benefits that are driven by economic development within the county and MCPC is striving to make this happen.
Tom sums up the goals of MCPC very nicely in saying, "the group was formed to advocate STEM Education, Economic Development and Social benefits, impacting quality of life and growth in Pickens County."
For More Information on or how to get involved with Manufacturers Caring for Pickens County please contact us at [email protected]
In The News
Building an Educational Pipeline to Create a
Skilled Workforce
Upstate manufacturers seize opportunity.
In the Upstate, industries are heeding the call to raise awareness for manufacturing careers.
An integral part of the SC Technical College System, Apprenticeship Carolina™ has worked with nearly 200 companies across Upstate South Carolina to register demand driven apprenticeship programs in hundreds of occupations with the US Department of Labor. Although the majority of Upstate SC apprenticeship programs have been registered in the manufacturing sector, other industries including health care, transportation, distribution, energy, utilities and construction trades have benefited from this critical "earn while you learn model," according to Carla Whitlock, Senior Apprenticeship Consultant – Apprenticeship Carolina.
The fastest growing segment of apprenticeship has been the inclusion of youth apprenticeships as a standard for creating a workforce pipeline by incorporating high school juniors and seniors into the workforce, Whitlock added. These students not only graduate from high school with a diploma, they may also receive credit toward their associate's degree at a technical college, certifications through education and a nationally recognized credential from the Department of Labor.
Outreach has proven a successful model for Manufacturers Caring for Pickens County (MCPC), a consortium of nine advanced manufacturers who included educators at inception, according to Tom O'Hanlan, chairman of the group and Founder & CEO of Sealevel Systems, Inc.
Read the featured blog post "Building an Educational Pipeline to Create a Skilled Workforce" at upstatealliance.com
Straight From High School to a Career
By KATHERINE S. NEWMAN and HELLA WINSTON
APRIL 15, 2016
CANDIDATES from both parties have been talking a lot about the loss of American jobs, declining wages and the skyrocketing cost of college.
But missing from the debate is the fact that there are hundreds of thousands of "middle skill" jobs in the United States that are — or soon will be — going unfilled because of a dearth of qualified workers. Employers complain that electricians, pipe fitters, advanced manufacturing machinists, brick masons and radiology technicians are scarce. More than 600,000 jobs remain open in the manufacturing sector alone. These are jobs that provide a middle-class wage without a traditional four-year college degree.
American high schools once offered top-notch vocational and apprenticeship training, preparing young people for jobs...
Read about Manufacturers Caring for Pickens County and Pickens County Career and Technology Center in the full article at "Straight From High School to a Career" from The New York Times.
Upstate pulls in $1.3B in investment in 2015
by Ashley Boncimino
www.upstatebusinessjournal.com
For calendar year 2015, the 10-county Upstate region attracted just over $1.3 billion in capital investment commitments associated with nearly 6,000 new jobs. Projects ranged from the hundreds of millions – such as the $104.4 million Dollar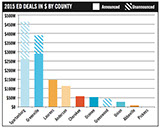 Tree project between Spartanburg and Cherokee counties – to projects of just a few thousand dollars.
The top three grossing counties by announced and unannounced investment dollars were Spartanburg, Greenville and Laurens counties respectively, though top job creation counties were Greenville, Spartanburg and Anderson counties respectively. Spartanburg, Greenville and Greenwood counties chose to disclose 2015 project commitments that were not formally announced by S.C. Department of Commerce.
Manufacturers group opposes Pickens County coal ash landfil
Ron Barnett, [email protected]
A manufacturers group in Pickens County is opposing a proposed coal ash landfill near Liberty, citing environmental and economic concerns.
Pickens County Council is scheduled to consider a resolution on the proposed landfill at its 6:30 p.m. meeting today.
Manufacturers Caring for Pickens County, a nonprofit organization that works to improve education, awareness of social responsibility and economic development in the county, issued a statement in advance of the meeting outlining its reasons for opposing the plans of MRR Pickens LLC to landfill thousands of tons of coal ash.
"MCPC (Manufactures Caring for Pickens County) is opposed to this landfill proposal due to the lack of any published study on the environmental impact, the economic impact, or the suitability of the current site to contain the toxins," the statement says. "The transport method of coal ash to the site, the remoteness of this site to the power generation plants responsible are also concerns and unknown at this time."
The state Department of Health and Environmental Control has approved the company's plan to install a synthetic liner in the landfill it has been approved to build along State 93 and Cartee Road.
Such a lining would allow it to deposit a type of coal ash that is considered less toxic than the most dangerous type that's laden with toxic heavy metals.
But DHEC is awaiting more information from the Raleigh-based company on how much coal ash it would put in the landfill, where it would be coming from, and how it would ensure that it meets the less toxic standards.
The manufacturers group said it is "deeply concerned" in part because the proposed site is near many of their facilities at the Pickens County Commerce Park and along State 93.
"This will have a direct impact on our facilities as well as other businesses and residences in the area," the group said.
"It is inconceivable that such a project would be approved without considering the impact on the health and well-being of those most directly affected, not to mention the potential business and financial damage to companies located in the Commerce Park and other nearby areas."
The company received approval to build a landfill there in 2007, which was to be designed for construction and demolition debris. But the landfill was never built because of the recession that followed, company officials told the county Planning Commission last year.
The company submitted a request to DHEC a few months ago, saying it had made tentative arrangements to undertake "a large disposal project" involving coal ash.
It told DHEC it needed "a significant increase" amount of material it was limited to receiving in its original permit, which was 70,500 tons per year.
The company has not responded to questions from The Greenville News.
sh in the county.
Stay tuned for future announcements.
Two 3D Printers Donated to STEM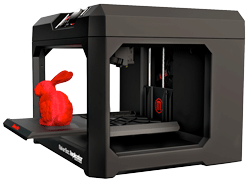 Middle school students in Pickens County will soon have two 3D printers to use in their STEM (Science, Technology, Engineering, and Mathematics) studies. The 3D printers are a donation from Manufacturers Caring for Pickens County, a non-profit whose goal is to enhance, develop, and enrich socioeconomic values and conditions in Pickens County. The printers have a combined value of $5,000.
"MCPC is proud to play a role in exposing the future generation of enginerrs, scholar technicians and designers to real world solutions'" Said Tom O'Hanlan, MCPC chairman and founder of Sealevel Systems Inc. in Liberty, SC.
Getty Middle School will be the first school to integrate the technology into the classroom. Teacher Jonathan Scrivner's Gateway to Technology class will be the pilot program, before it can be scaled to each middle school in the district.
"GMS is really excited about this opportunity and would like to thank MCPC for such commitment to enriching the engineering experience for our students," Scrivner said. "After seeing a few 3-D print samples provided to us by MCPC, the students are really stoked at the thought of printing some of their own work. This will play an important role in helping our students link the engineering curriculum to real world applications. Having such a supportive community to make these opportunities possible proves a priceless asset to our students. We cannot wait to put these to work and see them in action!"
"3D printing is definitely the future and many of our member companies are already using it for prototyping parts," O'Hanlan said.
"The STEM program at Gettys is dedicated to offering students truly authentic project-based learning activities that have outstanding support from groups like the MCPC," said Mike Cory, principal at Gettys Middle School. "The support of manufacturers in Pickens County offers our students the very best in becoming career-ready citizens and it provides our students with a great advantage in their education and future career goals."